About ADK Electric Corp.
Since the opening of our doors in 1997, ADK Electric has performed in a wide spectrum of commercial, institutional and industrial projects. We have always strived to ensure the highest quality of work, no matter the scale or difficulty of the project.
Our electricians are licensed, trained, experienced and fully rounded in all aspects of our trade. ADK's apprentice electricians attend a DOL accredited school during their 4-year apprenticeship with us.
ADK Electric also has a full time safety manager. Safety is not another "to-do" at the job sites, it is simply a part of our daily lives. Safety with ADK starts with our upper level management and enjoys participation and involvement by everyone. ADK maintains a "White Level" certification in AGC's "Chase Program". This program allows for us to share in a unique, non-adversarial partnership with OSHA. ADK's safety program is also certified by Colorado's "Cost Containment Program".
A large majority of ADK's work is repeat business!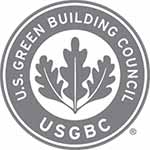 Going Green
ADK Electric has two LEED-AP Certified Project Managers on staff. We have completed multiple LEED projects, one of which won an AGC ACE Award in the Design/Build category. We are certified installers for sustainable power sources such as photovoltaic panels and wind generation.
Our Mission at ADK Electric is to exceed the expectations of our Customers through:
Efficient and timely installations

A well-trained and experienced workforce

Providing a safe work environment where "Everyone goes home safe at the end of the work day"

Responsibility to our community

Use of innovations to achieve maximum value
Our Memberships
IEC – Independent Electrical Contractors
AGC – Associated General Contractors
ABCRM – Associated Builders and Contractors, Inc., Rocky Mountain Chapter
CHASE – AGC and OSHA Partnership Program
ESGR – Employer Supporter of the Guard and Reserve
Our Awards
2013 – AGC Partnership Red Level
2014 – AGC Partnership White Level
2015 – AGC Partnership White Level ; ABC Step Award Silver Level; ABC Outstanding Safety Program for Subcontractors 150,000 – 250,000 Man-Hours worked
2016 – AGC Partnership White Level ; ABC Step Award Silver Level
2017– AGC Partnership White Level ; ABC Step Award Silver Level;
2018 AGC Partnership White Level; ABC Step Award Gold; ABC NASA Recognition
ADK Electric Corp.
3773 S. Jason St. Unit 1
Englewood, CO 80110
(303) 781-7400
State Electrical License # 7813